Welcome to BE FORWARD Auto Parts
Genuine New and Used Car Parts, Delivered Directly from Japan
Welcome to
BE FORWARD Auto Parts
Genuiue New and Used Car Parts, Delivered Directly from Japan
Why Choose BE FORWARD Auto Parts?
3,000,000+
items
HUGE STOCK
Over 3,000,000 parts in stock. From engines, headlights, speedometers, mirrors to even small parts, you can find almost everything you need.
NO.1 USED PARTS EXPORTER
Over 7 years of experience. Over 94,000 parts shipped successfully to 192 countries around the world.
EXCELLENT CUSTOMER SUPPORT
We are here for you at every step of your journey. You can easily reach us via WhatsApp if you need assistance finding items you need.
Our Sales Team
Said
Phone
WhatsApp
Regions:
Zimbabwe, Malawi, Mozambique, Republic of South Africa, Botswana, Lesotho, Namibia, Swaziland, Angola
Aisha
Phone
WhatsApp
Regions:
Europe, Micronesia, Latin America, Oceania
Ramadhani
Phone
WhatsApp
Regions:
Zambia, Tanzania, D.R.Congo
Michael
Phone
WhatsApp
Regions:
All Other Africa
Magige
Phone
WhatsApp
Regions:
All Other Africa
Nasra
Phone
WhatsApp
Juweariya
Phone
WhatsApp
Aida
Phone
WhatsApp
How to Buy
Please select the item(s) which you would like to purchase and click "Add to Cart".
Select the country you want to ship the items to then shipping method options will be shown. Please select your preferred shipping method. The shipping method of some items is fixed and cannot be changed. The total price, including the shipping fee, will be updated. If you agree with the price, click "NEXT".
Please enter your Shipping address and Billing address. Choose your payment method from Bank Transfer / Paypal / Credit Card.

Bank Transfer: We will send you a Proforma Invoice (PI) by email. Please make bank transfer according to PI and send us the Telegraphic Transfer Copy via email within 2 business days (48hours) otherwise your reservation will expire. Bank charges from your bank are not included in the total cost quoted to you. All customers are responsible for paying their bank charges.

Paypal: You will be connected to Paypal website. Your order will be placed on completing the Paypal payment.

Credit Card: Please enter the details of your credit card and place your order.

As soon as we confirm your payment, we will send you a payment.
confirmation email.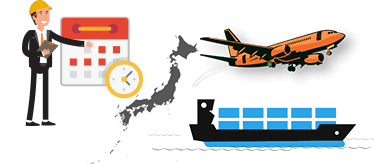 We will inform you of the shipping schedule by email.

Air freight: Tracking number for your purchased item(s).
Sea freight: ETD (Estimate Time of Departure) & ETA (Estimate Time of Arrival) of your purchased item(s).
4
Delivery and Collection
Receive your item(s).

Air freight: The item(s) will be delivered to your requested address.
Sea freight: Receive your item(s) at the agreed destination.
Customer Reviews
Ashel (Zambia)
10/Jun/2022
Verified Buyer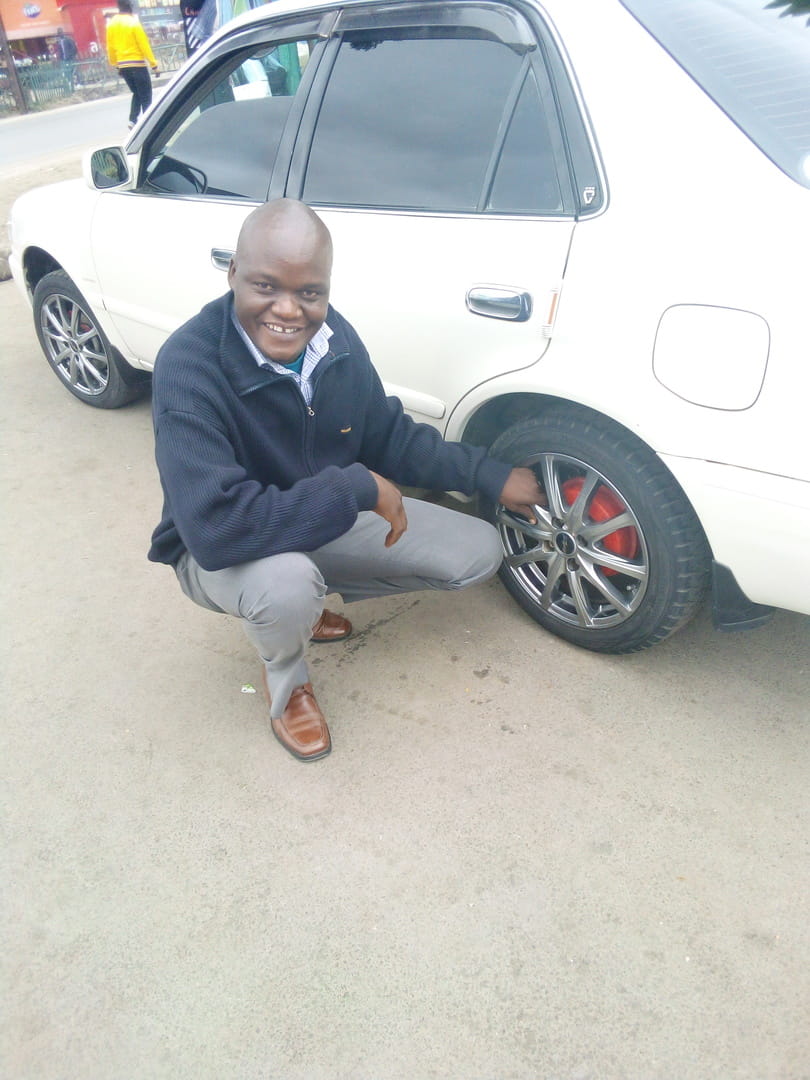 I received my tyres in good shape and the way they were on pictures. Thanks befoward though they took time but it's understandable due to the world pandemic COVID-19. I am looking forward to do business with you again
Purchased Tire/Wheel Assemblies
Gordon Dm Cook (Bermuda)
16/Jun/2022
Verified Buyer
Arrived very promptly, was the correct color. Was installed by garage, works perfectly. Excellent service.
Purchased Side Door Mirrors
Derick Davis (USA)
19/Jul/2021
Verified Buyer
Great great service an quick response via email an I am happy with my part it working great I bought other computers an keys an items always work thanks beforward.
Purchased Speedometer
Frequently Asked Questions
Yes, we ship worldwide. If your country is not in the shipping country option during checkout, please contact us at autoparts@beforward.jp
All parts are inspected before being listed for sale.
Kindly check your country's regulations. All import taxes/custom duties are to be paid by buyer.
In the case of air shipment, it usually arrives within 2 weeks after payment is confirmed. In the case of sea/container shipment, it takes about 2-3 months.
Please log in to your account. My Account page will show a list of all your current and past orders.
Once your package is shipped out, a tracking number will be sent via email. You can also check the tracking status on Track Shipments on My Account Page. Learn more by visiting My Account page.
Cancellation from the Buyer after the Seller's confirmation of payment is not allowed. All merchandise purchased are non-returnable and non-refundable.
Damages that may arise during the course of merchandise(s)' shipping by ocean vessels or by courier shall be borne and paid by Buyer.Buyer may inform the Seller of any issue regarding the purchased merchandise(s) within seven 7 days after receipt of purchased merchandise(s).
All issues must be sent to autoparts@beforward.jp only.
We are open Monday through Friday, 9:00 a.m.–7:00 p.m. (Japan time). Please note that lunch break is held from 12:00 p.m.–1:00 p.m.

We are closed on the following days:
• Saturday and Sunday
• New Year's Holiday (several days around New Year's Day)

Please note that long holidays such as New Year's, Summer Holiday will differ in length each year. Specific dates will be announced as the season approaches.
Primarily English, however, it is possible to discuss business in other languages.
Other Services